About Us
More on the ChessBaron Company
Where are we?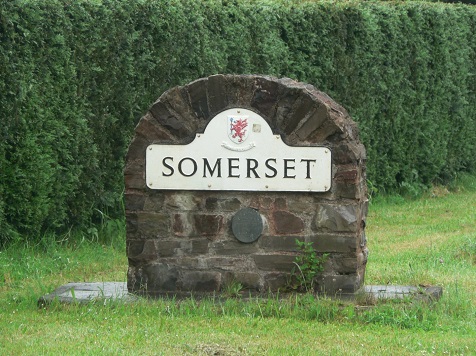 We're situated in Somerset in the UK. More specifically, we're in the village of Wembdon near the town of Bridgwater. We don't have a conventional shop or store – we have offices and a warehouse. Occasionally customer pop in to see a specific chess set or maybe 2 or 3 around a cup of tea or coffee. You're welcome – best call first. Our office telephone number is 01278 426100
Ownership
The company is owned by Baron Turner with ongoing photographic management from his father who has been associated with the company from it's inception and who is a photographer: John Turner. ChessBaron is an established niche English company providing high quality chess goods to the UK, Europe and Beyond. We also have branches in France, USA and Canada, with the main branch being the UK.
Difference
Many ecommerce stores sell chess pieces for expensive prices and rarely allow the online visitor to really see the products up close and from different perspectives. The purpose behind ChessBaron is to offer a wide range of chess set goods for the best prices. Our customers are delighted – we have many reviews which we generally post on our facebook page (Facebook ChessBaron) and happy with buying a 'Baron', and we're very confident that you will be too. We are yet to find equivalent quality goods in the UK for better prices – rather the opposite, the prices in competing stores are very high and the quality not nearly as high.
What We Do
We really specialise in getting good (low) prices from our manufacturers and providing excellent quality chess sets for Englands chess players and gift needs. We also have a franchise the USA – Click here for ChessBaron there: www.chessbaron.com. We've continued in business by consistently providing good quality and customer service. See our interesting range of chess sets and notice the way we let you see the chess set from many different perspectives in large screen size (depending on your screen resolution) so you can really get into the chess set and know what you are purchasing. See the detail of the pieces and the flair with which it was created, right from superior photography.
Contacting us: Please go here for our contact details, whether by phone or email.
Customer Feedback: Please go here to see genuine emails from customers about their products. You'll see from reading them that they're genuine.
Anything else we do?
Actually – yes – thank you for asking. We have a new range of wooden jewellery boxes on another site called www.jewellery-boxes.com. These amazing jewellery boxes have the same stringent standards of construction as our chess sets. Well, actually, we use the same craftsmen. As with chess, we use the same exotic woods including the most valuable wood in the world: Bud Rosewood, also known as budrose or redwood.
Back to chess.
We've continued in successful business by consistently providing quality and value in products.
In summary:
A very wide range of UK chess sets and boards
Unique and innovative chess set designs derived from our senior talented craftmasters
A professional intuitive site with ten intricate quality views for each chess set
The Price you see for each UK chess set is the total price you pay
A clear return policy. Return the chess set 'at will' within 7 days for refund
Exceptionally high quality
Genuine customer service. We believe in, and work for, 100% customer satisfaction.
Beautiful Artisan Chess Set Designs
The designs you see on this site are chess sets for the UK designed by experienced and dedicated artisans. In many sets a single knight takes two days to produce. The design of the UK chess set is painstaking and any faulty pieces are discarded so that the quality is maintained. Many of the chess sets are unique to ChessBaron. The vast majority of all good UK chess sets are made in India where there is a rich heritage of mathematics and related cranial games like chess. Some stores have chess sets made in China which are economical but don't have detail, quality, or the finesse of design that good Indian chess sets have. Some of the sets available from ChessBaron are the best available throughout the world and have such intricacy and quality in the chess set that the playing of the game results in much pleasure through the beauty of the pieces, quality of the artisanship and excellence of the boards.
Over 100 Unique Set Range
Recognising a need to have a good range of UK chess sets to choose from, ChessBaron has the widest UK range available that we know. We've seen this claim elsewhere on the web, where only a few sets are available, clearly an inaccurate marketing phrase. Not so with ChessBaron. We have over 100 different designs in our range, and all are available to the UK. Further, rather than just a thumbnail, the photography enables you to see the UK chess sets up close and from many different angles. We have nothing to hide. See the quality, compare it with other chess sets and make your own decision for chess sets UK.